Planning for the 2018 Cruising Season is Underway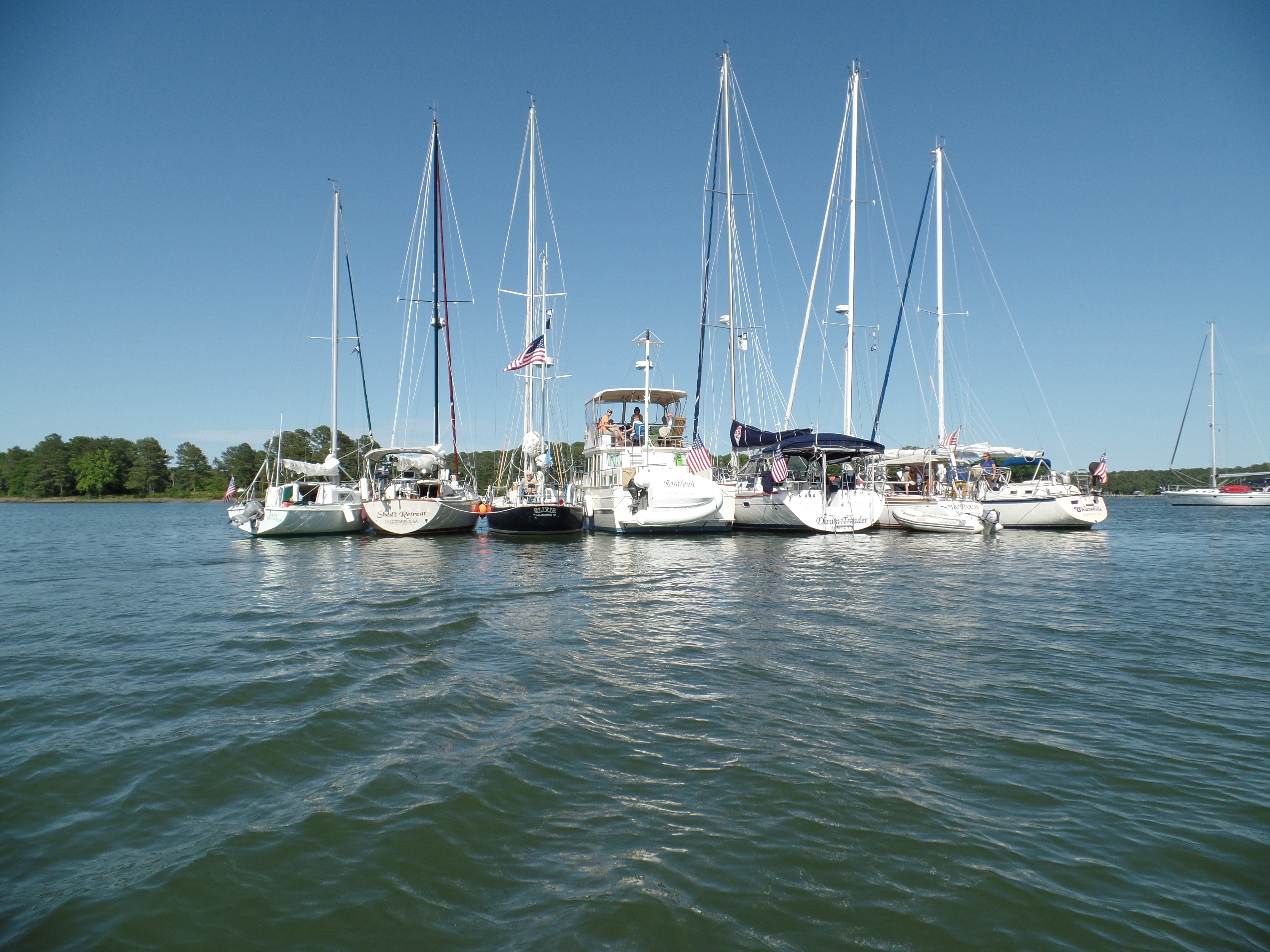 Many thanks to the members who took part in the cruising poll sent out to members a couple of months ago. The results are in and have been tallied and your cruise captain, John Handloser, is already busy planning the 2018 cruising season!
The poll choices are listed below in the order of most to least number of votes:
Cape Charles VA Labor Day weekend 9/1-3 (16 votes) – an annual tradition!
East River/Mobjack Bay Memorial Day weekend 5/28-28 (13 votes) – an annual tradition!
Michaels, MD (Eastern Shore) (11 votes)
Solomons, MD (11 votes)
Onancock VA (11 votes)
Harborfest, Norfolk , June 8-10 (9 votes)
Urbanna Oyster Festival, November 2-3 (7 votes)
Southern cruise to Outer Banks (9 votes)
Hampton (Summer Concert Saturday Night Block party) (8 votes)
Kiptopeake State Park/Concrete Ships (7 votes)
Blackbeard Pirate Festival Hampton, June 2-3 (6 votes)
Oxford MD (6 votes)
Turkey Shoot Regatta Irvington VA, late September (5 votes)
Corrotoman River, Lancaster, VA (5 votes)
Tangier Island VA (5 votes)
Smithfield VA (5 votes)
Cambridge, MD (Eastern Shore) (5 votes)
Fishing Bay, Deltaville VA (4 votes)
St Mary's, MD (4 votes)
Crisfield MD (3 votes)
Annapolis MD (1 votes)
Cape May NJ (1 vote)
Manteo NC – Both canals (1 vote)
New England (1 vote)
There are more destinations than weekends, so we have some very hard choices to make.
Did you forget to vote in the poll? It is still open and accepting entries. Check your club email (sent 11/26/17) for the Google poll link.